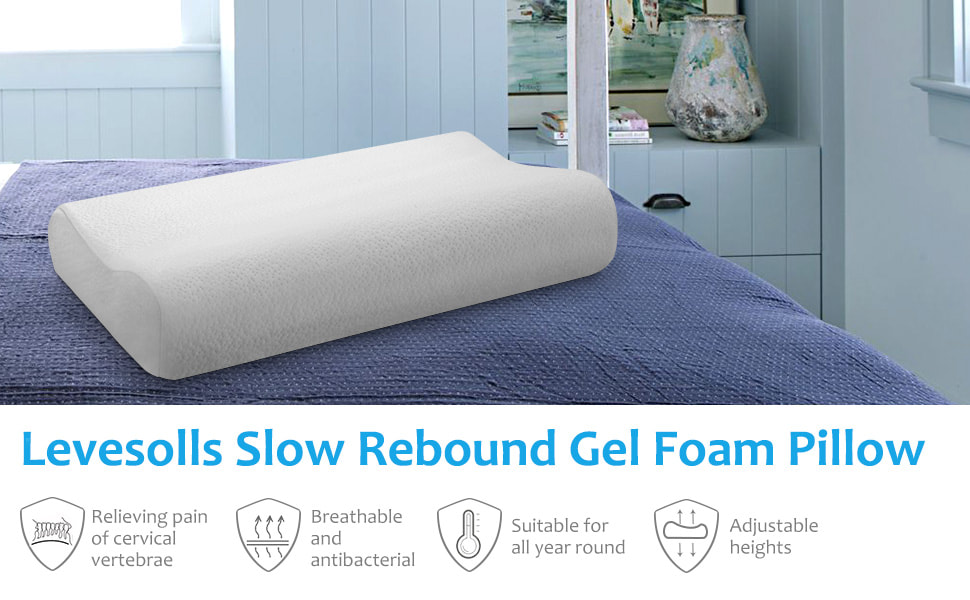 If you regularly wake with a stiff neck or other aches and pains associated with your back. You may need better spinal support –A Memory Foam Orthopedic Pillows might improve the situation you met.
What is Contour Pillows(Orthopedic Pillow)?
-With specific shape( higher and lower areas ), allow for the body to rest in a natural position while supporting the soft tissues of the neck and back
Why should you need Contour Pillows?
-Contour pillow are designed to support your cervical spine better. Providing proper comfort, holding your head and neck, it allows an alleviation in snoring and reliefs pain of neck and upper back
LEVESOLLS Memory Foam Pillows Orthopedic Pillows Contour Pillows with Adjustable Height Cool Gel and Washable Breathable Cover for Neck Back Pain Relief (58*35cm)
Adjustable heights: relief pain of cervical spine
Cover and pillow core: breathable and detachable
Suitable for all year round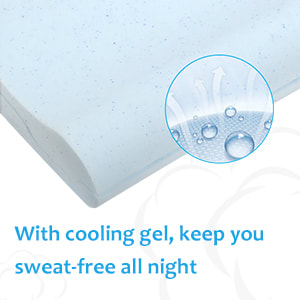 Cooling Gel
With cooling gel inside, keep you sweat-free all night
Feeling cool especially in hot summer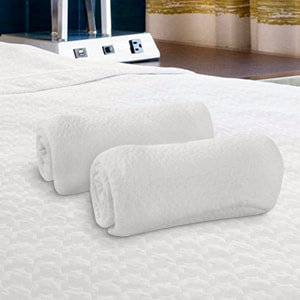 2 Pillow Covers
2 different size
Breathable and soft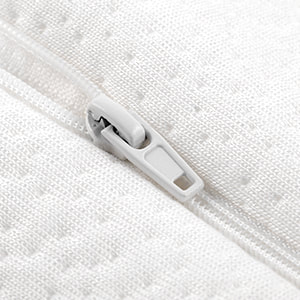 Removable Zipper
Easy to dismount for washing
Can be washed by washing machine(pillow case only, NOT the pillow core)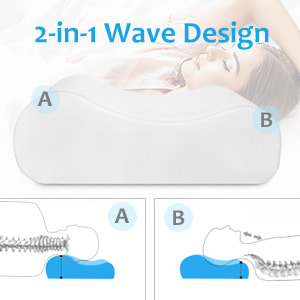 Suitable for Sleep Positions:
Back Sleep Position
Side Sleep Position
Stomach Sleep Position
Hold your head in a position that provides comfort to your body, and allows you to rest uninterrupted.
Adjustable Heights
Height of middle layer:3cm
With middle layer:10cm/12cm
Without middle layer:7cm/9cm
Buy one and get 4 different heights